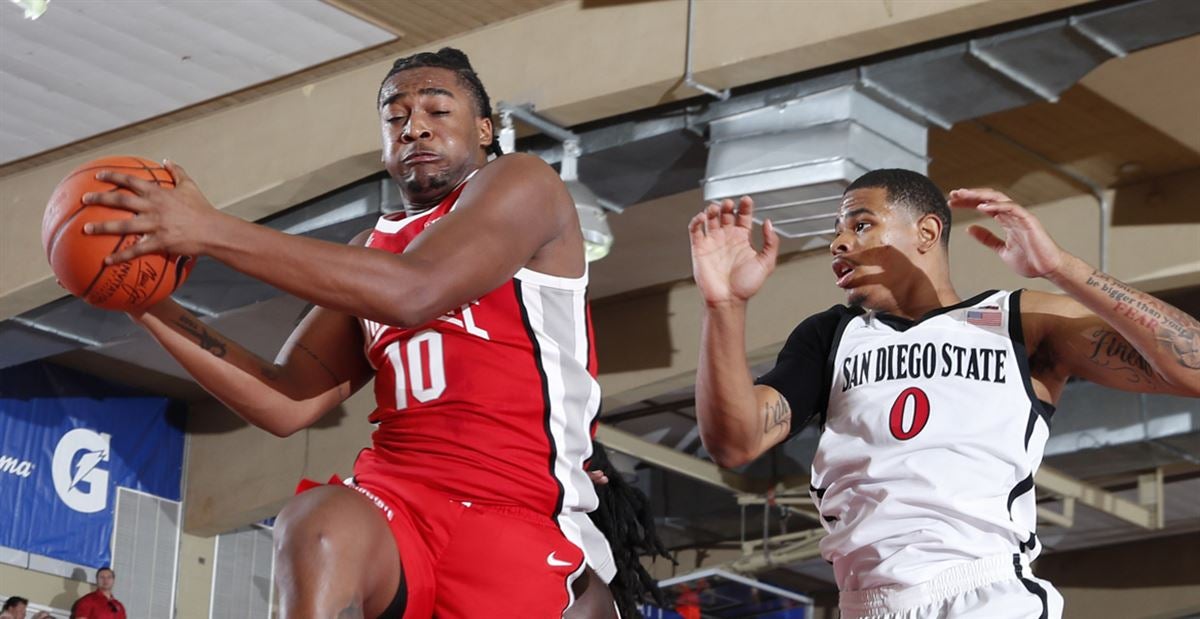 San Diego State's size, experience, shooting and defensive prowess was all too much for Ohio State in the opening round of the Maui Invitational.
The 17th-ranked Aztecs to defeat the Buckeyes 88-77 on Monday at the Lahaina Civic Center in Maui, Hawaii. OSU trailed by 11 at the half and cut it to four points with 13-1/2 minutes left. But SDSU went on a 17-5 run over the next 3-1/2 minutes to go up 16 and grab control.
"The difference was we just couldn't stop them in the second half," OSU coach Chris Holtmann said. "Our defense let us down. I thought our guys showed a lot of effort to get us back to a two-possession game a couple of times, but we just could not get the necessary stops.
"San Diego State, give them a lot of credit. They are a really good team."
Matt Bradley had 18 points for San Diego State (4-0) as he was 4 of 6 on threes.
Micah Parrish added 15 points and five rebounds, hitting 3 of 5 threes.
Lamont Butler had 15 points and three assists.
Adam Seiko chipped in 14 points and five rebounds.
"I put on the board before the game 'Mental toughness, physical and mental' … we knew this would be a battle and it was," SDSU coach Brian Dutcher said. "I thought we played pretty well defensively in the first half. Then they got going. They started making threes. We held in their toughness-wise and we did not give in.
"We found a way to stay tough and we came away with a really nice win."
Shooting was the difference as the Aztecs made 51 percent of their shots and 48 percent of their threes (10 of 21) to 43 percent from the floor and 32 percent (7 of 22) on threes for Ohio State.
Holtmann was unhappy as the Buckeyes allowed the Aztecs to shoot 60 percent from the floor (18 of 30) and 6 of 11 on threes in the second half. SDSU had 51 second-half points.
"We just couldn't do it in the second half," Holtmann said. "I thought we were good defensively in the first half. But we were not anywhere near good enough in the second half."
Guard Sean McNeil did everything he could to keep the Buckeyes (3-1) in this one. He had 22 points, hitting 9 of 14 shots from the floor and 3 of 7 three-point attempts.
"I just think he was a little more aggressive," Holtmann said of McNeil. "He took advantage of some switches with some little bit bigger guys where he could get loose a little bit. It was great to see him knock down some shots."
McNeil shared his view on the second half.
"As a team, we didn't get enough stops," McNeil said. "We didn't do good enough at the defensive end or with rebounding. We gave up too many second-chance points. That's something we will have to work on and get better at.
"I was just playing within the offense. I wasn't trying to force anything. I was letting it come to me. I've had multiple conversations with the staff and they want me to be more aggressive. I saw one or two fall and then the confidence builds and that's kind of what happens."
Freshman forward Brice Sensabaugh came off the bench and had 17 points and five rebounds.
Freshman guard Bruce Thornton had a career-high 13 points, three rebounds and three assists.
"I thought this was as good as he has played and against this caliber of competition," Holtmann said of Thornton. "I thought Bruce had a great night running our team and making shots. I was really proud of him."
Center Zed Key found himself in foul trouble early and, after three double-double games to open the season, struggled to make an impact here. He ended up with seven points and three rebounds.
Forward Justice Sueing, a Hawaii native, continued his early season struggles. He had six points and five rebounds. He was 3 of 11 from the floor.