A battle over budget caps is brewing between Democrats and Republicans in Congress as the two parties prepare to negotiate an increase to the federal government's $31.4 trillion debt limit before the U.S. faces a potential default later this year.
The Treasury Dept. announced Friday that the U.S. will officially reach its debt limit on January 19th, at which point it will have to begin using accounting tools known as "extraordinary measures" to fund federal obligations until at least early June to stave off the threat of default. Once those measures are exhausted sometime this summer, Congress will have to act by either raising or suspending the debt limit 
On this week's Fox News Sunday with Shannon Bream, Reps. John Garamendi (D-Calif.) and Tony Gonzales (R-Texas) took questions from Bream and outlined their respective parties' views on the debt limit.
YELLEN WARNS THAT US WILL HIT DEBT LIMIT NEXT WEEK
During the recent election of Republican leader Kevin McCarthy (R-Calif.) as House speaker, conservatives insisted that the GOP press for spending cuts in the upcoming fiscal face-off. 
Against that backdrop, Gonzales told Bream: "The debt ceiling is no doubt going to be a knife fight. That's why we have to start early."
"Republicans should learn from their own history, that using the debt limit as a lever to gain some sort of political advantage for some policy change really doesn't work well for them and terrible for the American economy," Garamendi said in reference to the debt ceiling standoffs of 2011 and 2013.
JAMIE DIMON SOUNDS ALARM ON RISING DEBT HAVING 'POTENTIALLY DISASTROUS OUTCOMES'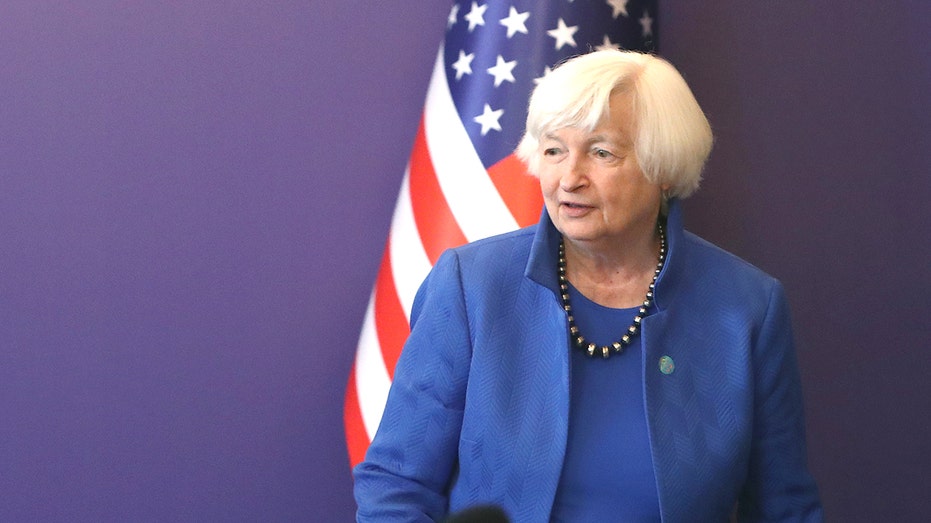 The 2011 debt ceiling crisis featured the first-ever downgrade of America's credit rating, as Standard & Poor's cut the rating from AAA (outstanding) to AA+ (excellent). Such credit downgrades can potentially raise governmental borrowing costs, although the other major rating agencies Moody's and Fitch kept the U.S. at AAA.
The 2011 impasse was eventually resolved when Republican holdouts agreed to raise the borrowing limit in exchange for automatic spending caps known as "sequestration." 
Sequestration applied across the board to discretionary spending on defense and non-defense matters, whereas mandatory spending on programs like Medicare and Social Security was exempt. 
US NATIONAL DEBT ON PACE TO BE 225% OF GDP BY 2050, PENN WHARTON SAYS
While those budget caps were raised in 2019 and ultimately allowed to expire in the years since then, some GOP lawmakers have called for a new sequestration scheme to be implemented as part of a budget deal.
Other Republicans have urged that defense spending be exempted or protected from cuts if sequestration makes a comeback. Gonzales echoed the concerns about spending cuts having a negative impact on national defense capabilities. 
"I've been of the mindset, no defense cuts without reforms. And the key here is reforms, If you just cut defense and expect the national debt to go down, that's not going to happen," Gonzales said. "The only thing that you're going to do is hurt defense."
DEBT CEILING BOMB NEARS AS GOVERNMENT SPENDING BALLOONS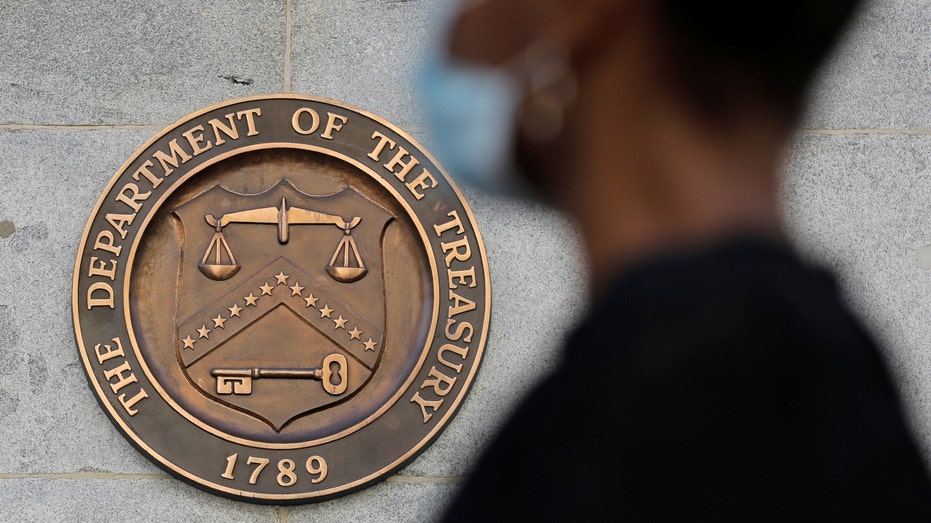 Garamendi said that while he's willing to discuss future spending with Republicans, they shouldn't use the debt limit as leverage because it represents spending that has already been approved. 
He also chided his colleagues across the aisle, telling Bream that "the Republicans did not use the debt limit three times during the previous administration. They just shrug their shoulders and the debt limit was increased without any to do."
GET FOX BUSINESS ON THE GO BY CLICKING HERE
There have been bipartisan contributions to the national debt over the last two decades that have led to its rise from about $10 trillion when President George W. Bush took office, to roughly $14 trillion when President Barack Obama followed suit, to $24 trillion when President Donald Trump began his term and more than $30 trillion at the start of President Joe Biden's administration.
The growth of the national debt, fueled by persistent budget deficits, puts Congress in the position of having to act on the debt limit every few years. In recent years, Congress suspended the debt limit until 2021 under the Bipartisan Budget Act of 2019. In December 2021, Democrats enacted legislation raising the debt limit by $2.5 trillion.