WALTERBORO — From the food trucks, Jaheem Black couldn't even see the Colleton County Courthouse, where attorneys interviewed prospective jurors to decide the fate of Alex Murdaugh, a once prominent but now disbarred Lowcountry lawyer standing trial in the shooting deaths of his wife and son.
But Black wasn't there for South Carolina's so-called trial of the century anyway. He'd come for the fried dough.
"Everybody wanted an elephant ear," said Black, holding up a paper bag with warm, yeasty bread dusted with sugar and cinnamon to bring back to his co-workers.
Like a lot of other Walterboro residents, the staff at Williams Sea Food — a takeout joint about a mile away from historic downtown — had heard the food trucks were going to be on site during the trial. Officials invited vendors to feed the hordes they expected to descend on the small city of 5,500, despite some grumbling that cultivating a festival-like atmosphere was in bad taste.
But by the time the sun came out Jan. 23 — a bright, 50-degree day that passes for winter in South Carolina — the crowd looked largely limited to a few dozen TV crews and reporters.
"I'm surprised," Black said. "I expected more."
To be sure, the city showed more hustle and bustle than usual, with the emphasis on hustle.
An outfit called Coastal Tax and Accounting advertised parking in its dirt lot, first asking for $40 a day. That price quickly dropped to $25 as potential customers put their cars in reverse. 
A home goods and clothing store, Twig, opened two hours earlier than usual to offer free coffee, a loss-leader for the shop's carved soaps and picture frames.
Even a worker from IHOP showed up in front of the courthouse with breakfast for a blonde in a red jacket named Bullhorn Betty. "We don't usually deliver," said Verdette Fryer. "It's all for Mr. Murdaugh."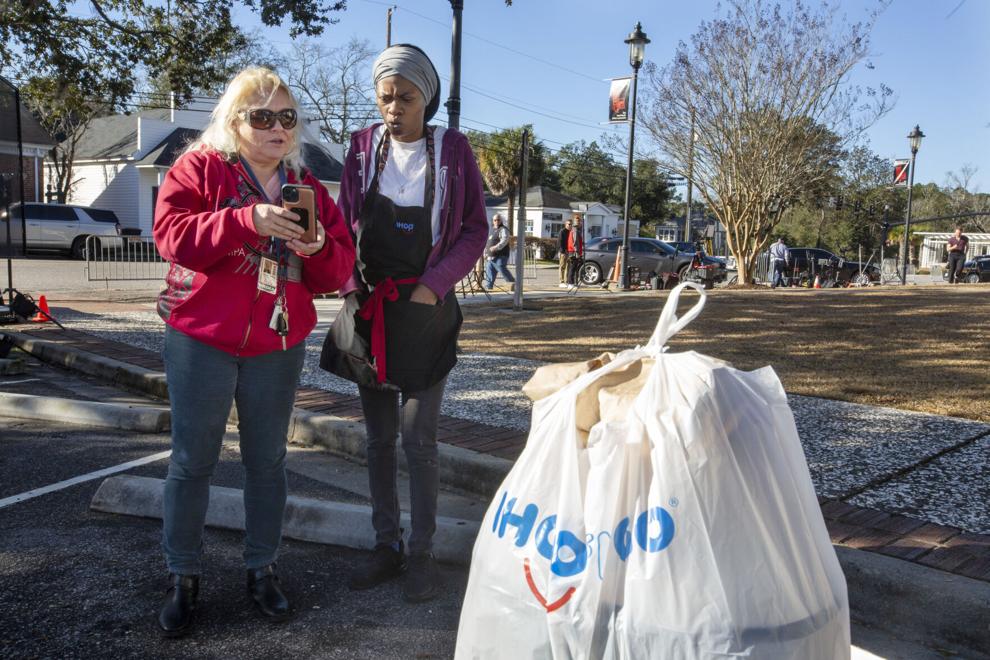 Murdaugh is charged with fatally shooting his wife Maggie, 52, and their son Paul, 22, on the family's Colleton County estate known as Moselle on June 7, 2021. His double-murder trial, which is expected to last three weeks, commenced Jan. 23.
Yet onlookers had not overwhelmed Walterboro, and the city functioned mostly as normal, with spaces still available in the free lots and residents able to travel freely downtown, taking cellphone videos of people taking cellphone videos. 
Meanwhile, a steady trickle of local customers visited the idling food trucks.
Panna e Cioccolata. Mamma Mikki's. Shorty's Smokin' Butts. And, of course, Tracy's Elephant Ears.
"I guess I'm gonna chalk this up to a good thing about the Murdaugh trial, but there's better lunch options for a while," said Hillary Jacobs, the owner of Lowcountry Nutrition. She had strolled up Walterboro's three-block main street to check out the brisket chili and pulled pork sammies at the Live Oak Smokehouse.
Like some other locals, Jacobs thought the food trucks were a great idea for Walterboro — not only for a high-profile trial, but all the time. 
"Our food service is limited," said Adele Goodman, who is originally from South Africa but settled in Walterboro in the late 2010s. "We already wait 30-45 minutes in the drive-thru."
Having the food trucks available regularly would start to make good on what Goodman sees as Walterboro's wonderful potential. 
Jacobs said the city is already headed in the right direction with its First Thursday tradition, similar to one in Charleston, when downtown businesses stay open late and food trucks roll in to serve up cheese steaks and tater tots.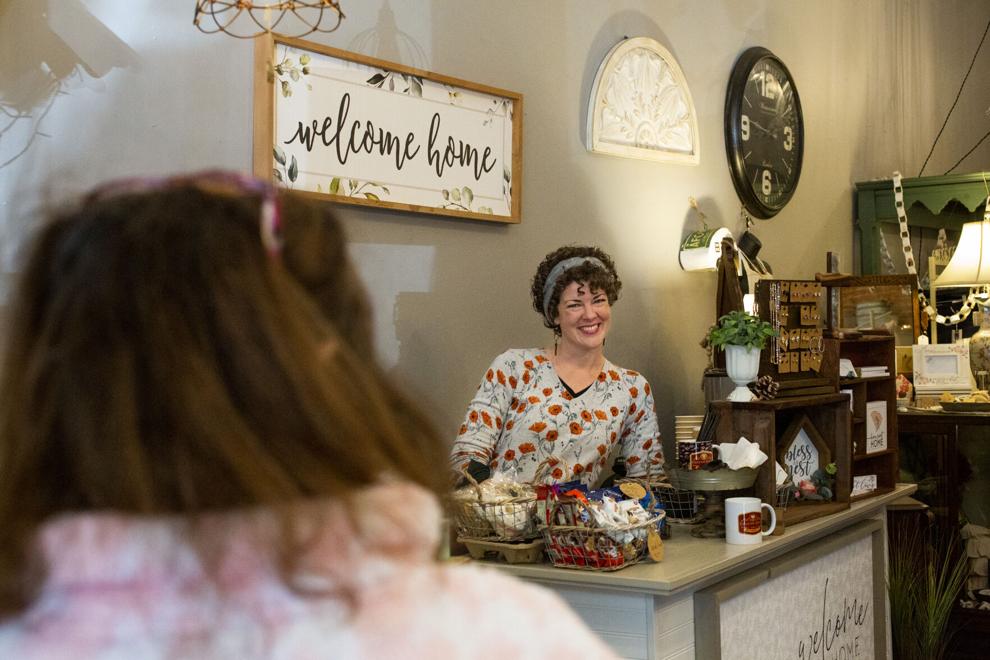 As for the idea that those same food trucks at a double homicide trial made light of a serious event, Blaine Colson of Blazin' Blaine's Deep Fried Goodies shook his head vigorously from within the dark cavern of his truck. "The city asked us," he said.
Besides, according to Scott Grooms, the city's director of tourism and downtown development, the food trucks had already proved their value by 10 a.m., when reporters started entering the courthouse to watch jury selection.
"They've had a good, steady business this morning," said Grooms, who strolled like an affable waiter among the media clusters, making sure everyone had internet, caffeine, and access to Taj Ma Stall, a high-end port-a-potty.
"I'm sure online there will be some complaints. But it's one of those things where, you know, we didn't ask for this, but we prepared for it."