An autopsy independently commissioned by the family of Tennessee man Tyre Nichols came to a preliminary determination about how the 29-year-old died after a traffic stop by Memphis Police earlier this month.
The findings indicate that Nichols "suffered extensive bleeding caused by a severe beating," family attorney Benjamin Crump said in a Tuesday statement.
"[H]is observed injuries are consistent with what the family and attorneys witnessed on the video of his fatal encounter with police," Crump said, noting that more information would be released "at another time."
Local authorities have not yet released an autopsy for Nichols.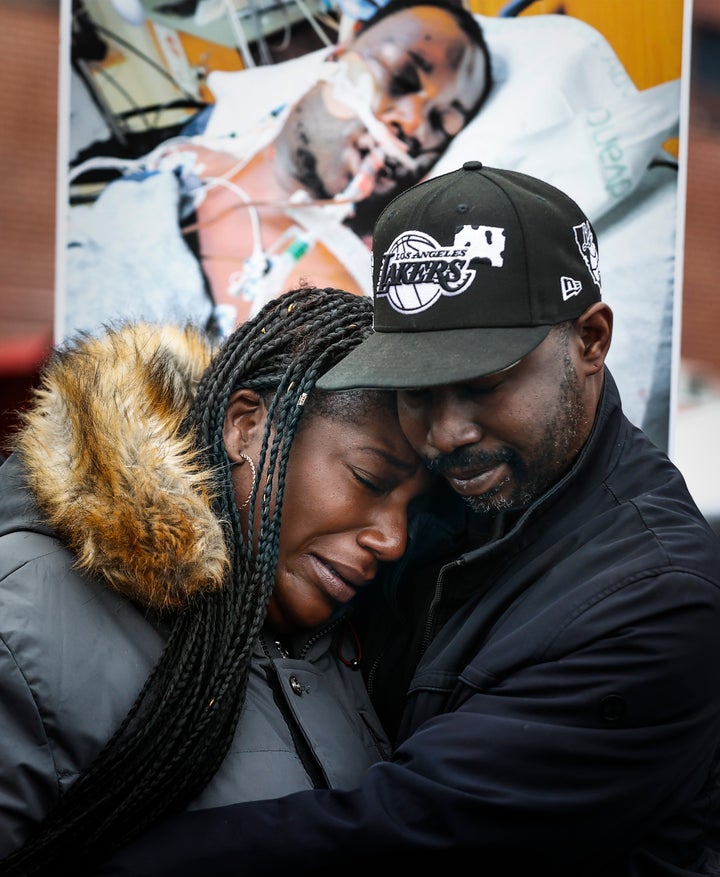 The father of one was stopped by police for reckless driving on Jan. 7 and fled the scene fearing for his life, his family members have said.
A group of five officers caught up to Nichols and beat him for three minutes, according to lawyers for the family, who were given a chance to see body camera footage earlier this week.
"He was a human piñata for those police officers," said Antonio Romanucci, an attorney for the family, per The New York Times.
According to Romanucci, the footage showed officers using pepper spray, a stun gun and restraint tactics on Nichols. He was taken to a hospital, but died three days later.
Lawyers for the family say that in some of Nichols' final moments of consciousness, he called for his mother and said he just wanted to go home.
A photo of Nichols lying in his hospital bed that was released by family members showed a bandaged man with a bloated and discolored face.
Memphis authorities have pledged to be transparent in their investigation, but it is not clear when they will release footage of the incident to the public, and how much of the video they will share.
All five of the officers, who are also Black, were fired last week as local and federal authorities continue to investigate the incident and decide whether to pursue charges.