Some people pick out the red M&M's; others go for green first. Our favorite new variety of M&M's? Maya Rudolph.
The comedy legend will appear in the candy's Super Bowl ad, airing during the big event on Sunday, Feb. 12.
"I'm thrilled to be working with M&M's," Rudolph tells TODAY.com. "I am a lifelong lover of the candy and I feel like it's such an honor to be asked to be part of such a legendary brand's campaign."
Although the "Bridesmaids" alum couldn't share many details about her exciting new endeavor, she did say that there would be "lots of fun" moments incorporated in the ad.
"It's a very fun pairing, if I do say so myself," she says of her partnership with M&M's. "I think little Maya would be thrilled to get to work with M&M's."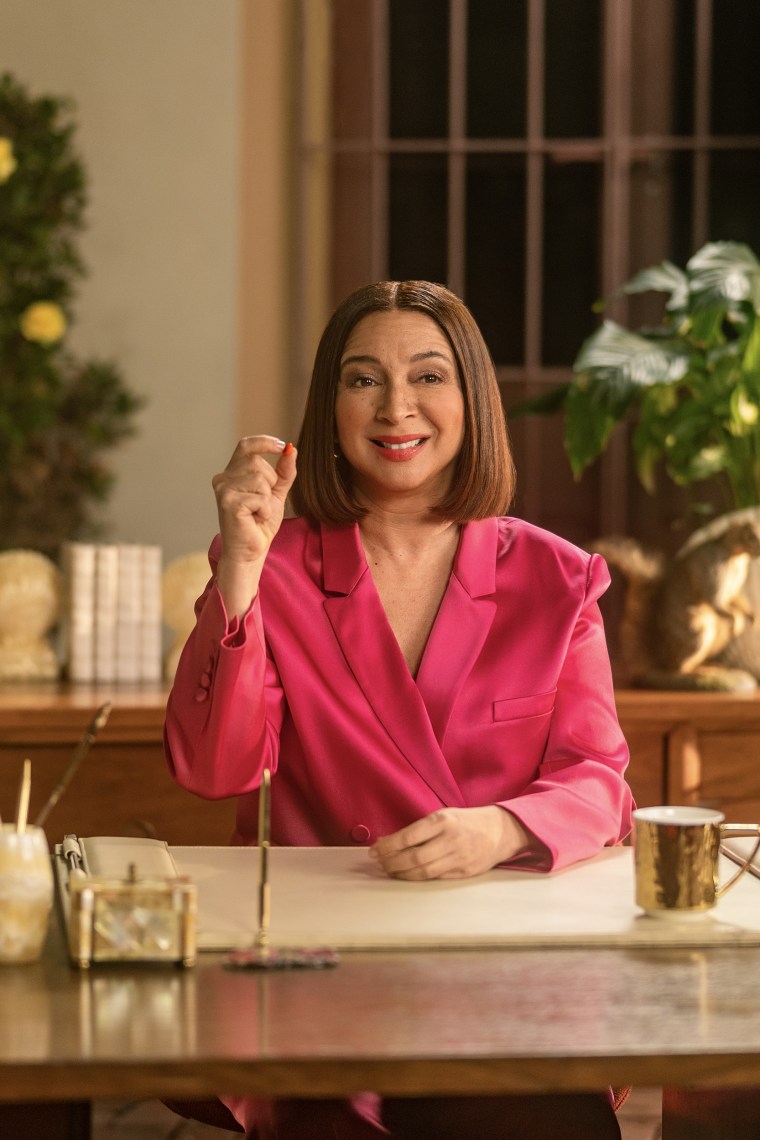 A press release, also posted on M&M's Instagram, went into the making of the decision — and why Rudolph would be taking over for the brand's famous spokescandies.
Last year, M&M's unveiled a new look for the red, green, brown, orange, blue and yellow M&M. The intention was to give candies a "fresh, modern take." Among the changes? The Green M&M's go-go boots were swapped out with "cool, laid-back sneakers to reflect her effortless confidence. People had opinions on the change, igniting a series of memes and even controversy. (The brand also introduced a purple M&M in September.)
The press release nods at the internet chatter. "In the last year, we've made some changes to our beloved spokescandies. We weren't sure if anyone would notice. And we definitely didn't think it would break the internet. But now we get it — even a candy's shoes can be polarizing. Which was the last thing M&M'S wanted since we're all about bringing people together."
In response, M&M's has "decided to take an indefinite pause from the spokescandies." While looking to find a "spokesperson America can agree on" to take their place, M&M's decided on "the beloved Maya Rudolph."
Rudolph has been given the honorific title of the "Chief of Fun" at M&M's. As the brand's spokesperson, she'll be helping M&M's and Mars, the candy's manufacturer, "create a world where everyone feels they belong," an M&M's spokesperson tells TODAY.com.
As for how her family feels about their mom's new role as M&M stand-in? Rudolph says her kids, Pearl, 17, Lucille, 13, Jack, 11, and Minnie, 9, were "so excited" for her.
Rudolph's ad with M&M's is poised to be one of the conversation-starting moments of the Super Bowl (aside from the game, that is).
In 2021, M&M's "Come Together" spot was ranked No. 4 on USA Today's Ad Meter, and in 2020, Snickers, which is also owned by Mars, had its "You're Not You" 2010 spot — the ad, starring Betty White — ranked as the No. 1 best Super Bowl commercial over the last 25 years by USA Today.
"Mars has delivered some of the most buzz-worthy Super Bowl moments over the years, and we're inspired by the M&M'S brand being back in the mix in a new way for 2023," said Gabrielle Wesley, Chief Marketing Officer, Mars Wrigley North America, in a statement.